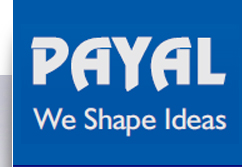 Plastic Injection Moulding Machine
Plastic Injection Machines
Injection Moulding Machines
Plastic Injection Mould
Used Plastic Injection Moulding Machine
Vertical Plastic Injection Machine
Plastic Moulding Machinery
Molding Machine
Molding Machine Manufacturers
Molding Machine Suppliers
Molding Machine India
Plastic injection Moulding Machine


.............................................................................................................





STANDARD FEATURES
CLAMP UNIT

5 Point toggle clamping System Of steel Casting with steel link and Steel pin.

Hydraulic ejector through plate with multipal ejector cycles up to 9 strokes.
Multiple point automatic lubrication system.
Clamp closing and clamp opening profile with programmable and independent strokes and speeds.
Low pressure mould protection .
Freely programmable control of max.2 core pulls and air for the control of max.1 vaves.
INJECTION UNIT

Injection movement is actuated by two hydraulic cylinders for perfect alignment to the clan unit.
Injection unit sliding on hard chrome steel treated, groung tie-bars easy access to the screw is ensured by the swivelling movement.
Gas nitride screw barer with standaed l/d ratio.
Stainless Steel hopper with magnetic grill mounted on a swivelling system to permit easy change of material.
Injection Speed, pressure and holding time profile on 7 steps.
Cold start protection.
HYDRAULIC SYSTEM

Components easily accessible for maintenance purposes.
Suction and delivery oil filters.
Proportion balves for pressure and delivery control with electronic feed-back.
Sealed oil tank with oil temperature Control.
Resiliently mounted hydraulic pump.
OPTIONAL FEATURES

Core pulls
Air Ejector with Time
Stop Machine Timer
Photocell with Drop-Out
Mould Temperature Control
Hydraulic Shutoff Nozzle
Robot-interface
Oneumatic Gate
Variable Pump
Unscrewing Device
Accumulator for High Speed Injection.